XPressBSS: is a Customized Resource Planner that conduct an efficient business and get results!

It is yours – you ask we develop! And these full-featured modules are ready to be integrated into your custom solution.
---
XPressBSS is a Customized Resource Planner powered by OutSystems leading low-code. XPressBSS is an enterprise agility platform aimed towards Business Software Solutions and built with a set of business management modules (integrating ERP/EDI tools and business processes). XPressBSS focuses on the simplicity of use, enhances the mobility and internationalization and provides a comprehensive view of the business, resources, costs and income. XPressBSS is a Blue Screen's solution that benefits from over a decade of experience building winning BSS products. XPressBSS introduces the concept of "Customized Resource Planner", the combination of the elected low-code development platform for increased agility and business focus, as well as its powerful and dynamic data model, highly scalable and flexible.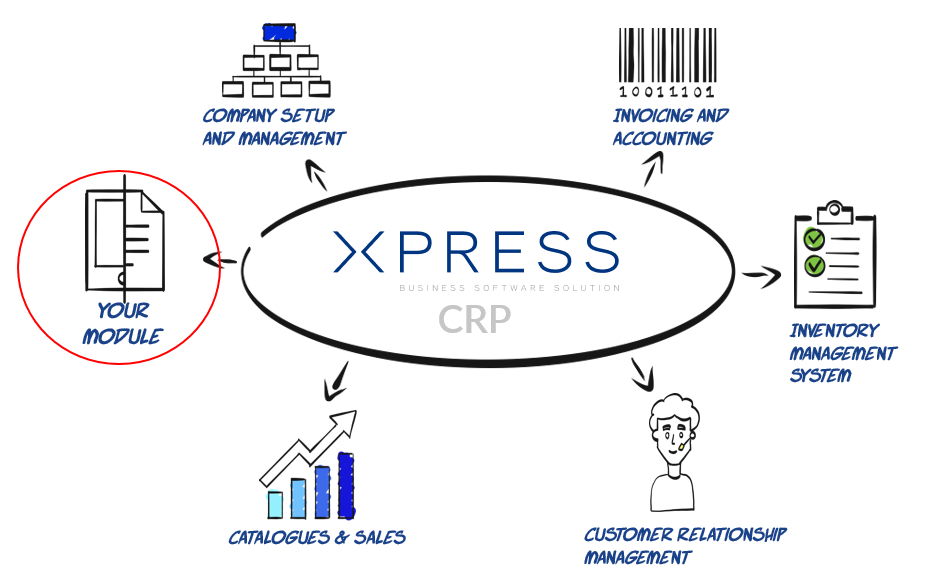 Integrated Business
A framework that allows you to develop or couple processes and applications across the various areas of your business.
Agile Development
Leveraged by the use of the market leader low-code development platform (rapid delivery of applications), introduces the ability to develop and systematize business processes and couples new modules to any existing Enterprise Resource Planning (ERP).
Total visibility
The organization decisions benefits from centralized support processes, bringing advantages to business core areas towards efficiency and effectiveness of the operation.
Cost and Time Reduction
Achieved by the use of agile platforms and methodologies providing flexible costs adapted to the business. Unbeatable time-to-market that allows innovation projects and supports digital transformation.
---
Main Modules and Features
---
---
Industries
Blue Screen supports virtually any Industry. Still, the following industries are supported out-of-the-box.
What our customers are saying.
Only the good stuff by the way!
"
I am really impressed with what you have accomplished!
CTO,
United Kingdom
"
Lets make XPressBSS an exemplary tool for management and control of our company.
Chairman,
Brazil