It is yours – you ask we develop!
And these full-featured modules are ready to be integrated into your new customized ERP solution.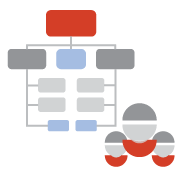 Company Setup and Management
COMPANY, COUNTRIES AND CURRENCIES
Company Management is a set of features that allow managing company's data and application settings and behavior.
HEADQUARTERS, BRANCHES AND SITES
Companies are defined by its legal entity, its physical location(s) and the related collection of entities that actively participate on its activity – company, branches and sites.
PARTIES AND PEOPLE, EMPLOYEES AND COLLABORATORS
Any entity that interacts with company's data, namely users, employees or external providers.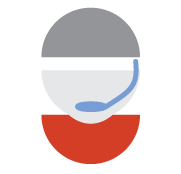 Customer Relationship Management
LEADS AND OPPORTUNITIES
Create and follow-up Leads and opportunities. Engage on the workflow to help converting leads into Accounts.
ACCOUNTS AND CONTACTS
Maintain Accounts (Buyers, Vendors and generic entities) and Contacts. Create custom properties to accurately describe them in the exact way your business requires.
CAMPAIGNS AND GROUPS
Groups will serve the purpose of marketing campaigns.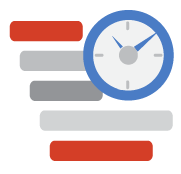 Projects and Services Management
PROJECTS AND TEAMS
Manage projects and their stakeholders – teams and accounts.
MILESTONES AND TASKS
Projects may be divided into areas and milestones and include tasks.
ACTIVITY AND TIMESHEETS
Keep track of all team's activity by providing easy tools to register people's timesheets.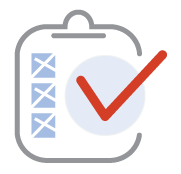 Inventory Management System
MAKES AND MODELS
Makes and models may be used to describe factory properties for virtually any consumer goods.
UNITS AND DETAILS
Description of unit specific properties, linked to a single EAN/Part Number code.
INVENTORY AND STOCK
Detailed inventory, raw materials, consumables, by-products and any sellable goods. Inventory details only the needed properties per family type.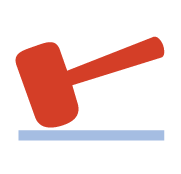 Catalogues and Sales
SALES CATALOGUES
Catalogue is where users can assign either stock or units (that do not require stock to be sold) to sales.
SALES TRANSACTIONS
Sales transactions where stock is assigned to buyers, setting the final selling price. Sales transaction can be common POS sales or auction based – optionally supported by the system.
INTEGRATIONS
Catalogues can be exported to be integrated into Online sale systems – standard e-commerce system or others, such as auction systems, tender or live interaction with physical auctions rooms.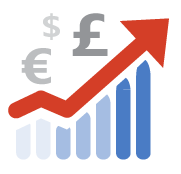 SALES AND PURCHASE ORDERS
Bi-directional Sales and Purchase Orders. Purchase orders make stock acquisition easy. Sales orders allow tracking customers' orders. Auction mode trigger automated orders for both buyers and vendors.
RECEIVABLES AND RECEIPTS
Sales order easily become Invoices to customers and the system provides a 360º view of receivables pending receipts.
PAYABLES AND PAYMENTS
Purchase order easily become a record of a payable to suppliers and the system provides a 360º view of payables pending payments.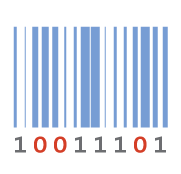 Reference Data Management
CONTEXT BASED DATA
Centralized application wide reference data system made easy.
PROPERTY BASED DATA
Metadata or custom fields to enrich Accounts and IMS systems. Properties are only made available on its context – no unnecessary fields are shown to the user.
COMPONENTS AND CONDITIONS
Powerful engine for services and inspections. Allows charging account or stock related services or components to either vendors or buyers.