About Us
An agile software development company
Blue Screen IT Solutions is an agile software development and system maintenance services company with 20 years of experience and operating in international IT markets.
Our activity extends through the United States and Europe providing specialized teams that supports customers in experiencing excellency with integrated global IT solutions.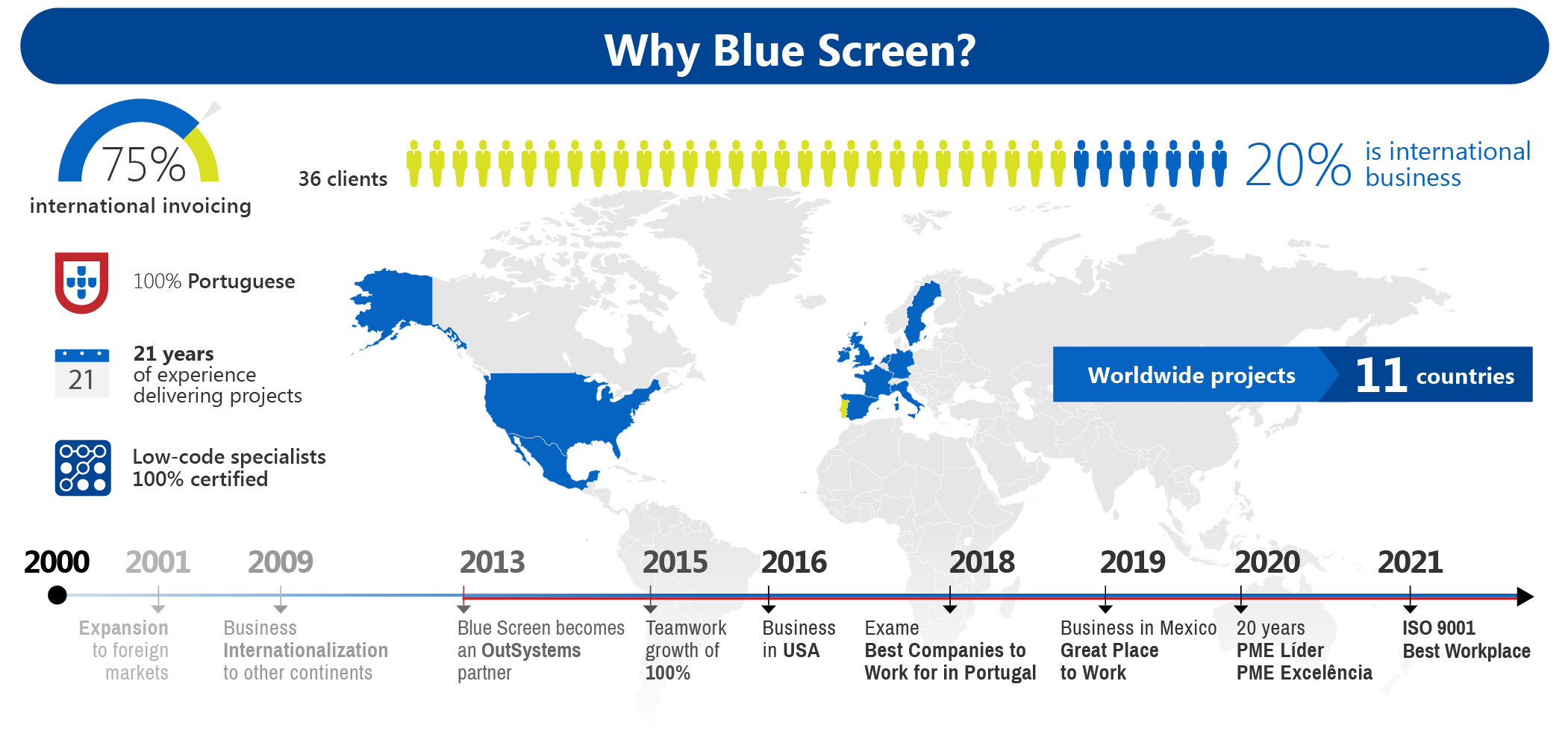 Our Top Mission
Help management decisions by providing effective consultancy.
Provide a complete IT Solution to its customers.
Act like an effective IT department for small/medium-sized businesses.
Keep customer's technology up-to-date.
Bring trustee third-party services to fulfill customer's needs.
Our Main Values
Team: Be a great place to work where people get the inspiration they need to perform the best they can.
Partners: Nurture a winning network of customers and suppliers, so that together can create mutual, enduring value.
Productivity: Be a highly effective and fast-moving organization.
Portfolio: Bring to the world quality software that can anticipate and fulfill customer's business needs.
Profit: Maximize long-term win-win relations.
Planet: Be a responsible organization that makes a difference by supporting sustainable and responsible ecological actions.
Our Vision
Be a reference of quality and efficiency in software development and systems maintenance services in the IT market.